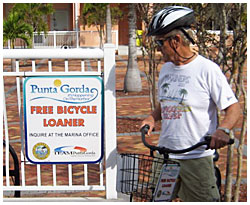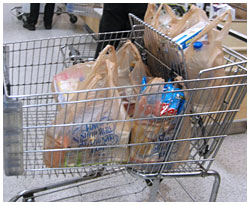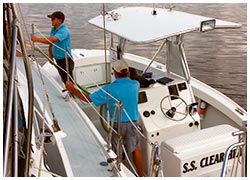 Free city pump-out boat is now in service
This free pump-out service operates under the Florida's Clean Vessel Act. The S.S. Clearhead operates on Mondays and Thursdays at the following locations:
S.S. Clearhead: Punta Gorda Pump Out Boat Off Gilchrist Park -10 AM

Ponce Inlet -11 AM

Alligator Creek -12 NOON

Cattledock/Myakka -1 PM

Port Charlotte/Grassy Point – 2 PM

Edgewater Lake/Canals – 3 PM

Laishley Marina – (home base) available whenever in port
For service, call the Laishley Marine Dockmaster at 941-575-0142 or hail S.S. Clearhead on Channel 16. You will be advised to switch to Channel 19.
"Welcome to Punta Gorda" brochures, detailing onshore amenities in the Punta Gorda area, are available from the S.S. Clearhead.
Boater News & Gov't Links